Great news! openSUSE 11.4 was just released, and it's loaded with goodies! I am of course most excited about the inclusion of Banshee 1.9.3 with full Amazon MP3 store support included out of the box.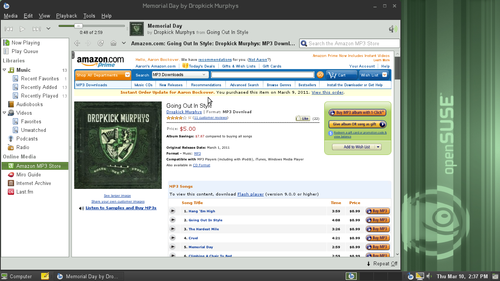 Within seconds after the 11.4 installation, I had made my first Amazon MP3 purchase.
In openSUSE, 100% (not 25%) of referral revenue generated by Banshee's Amazon MP3 support goes directly to the GNOME Foundation. 100%. What are you waiting for? Install openSUSE 11.4 and start buying music - an easy way to help Free Software!
You can even help GNOME by shopping with Amazon through your usual browser. No excuses!