About 6 years ago I started working for Novell to develop Banshee into much of what it has become today. I'm quite fond its evolution, but perhaps more proud of its community. As is likely obvious, I have not been too technically involved with Banshee over the past year. The last major thing I developed to production was the Amazon MP3 store integration and downloader, which was over the summer of 2010 (and is currently bringing in a respectable amount of revenue to the GNOME foundation!); yet Banshee has kept on growing - at a fantastic and exciting rate. This is all thanks to the numerous people actively and passionately involved in the project.
Over the last two years I found my duties leaning much more towards the Linux distribution side of things at Novell - specifically engineering of SUSE MeeGo this year, and SUSE Moblin the year before. My hands were in pretty much every aspect of the projects, and I found myself working closely with so many great people, many with whom I had not previously worked. This includes talent from both Novell and Intel.
Out of the MeeGo project arose an opportunity for Banshee as well. Working closely with the team at Intel, it became the default and integrated media player not just for our SUSE version, but also for Intel's reference version of MeeGo for netbooks.
Recently I found myself faced with an opportunity to work with a new set of talented people on something fresh. Today was my last day at Novell, and next week I will be starting at Rdio, where I expect to take Banshee into yet another new direction. I'm excited about the possibilities ahead, but will save my thoughts for another time.
I've been a happy Rdio user for quite some time, and have been very inspired by its fresh and unique take on a few aspects of media playback and management. And while there's much I'd like to do in Banshee that Rdio is already doing, there's perhaps even more I'd like to see Rdio doing that Banshee does. It will be an exciting time to come, and I'm eager to jump in.
I intend to continue to be involved in Banshee as an application and community. I am looking forward to again spending more time in the project. Similarly, you won't find me leaving the GNOME and openSUSE communities I've grown quite fond of over the years. Apologies for that!
As I write this I am headed to FOSDEM, and I am very much looking forward to seeing so many great people again, and I look forward to the times in the future where we will continue to meet, preferably over copious amounts of beer!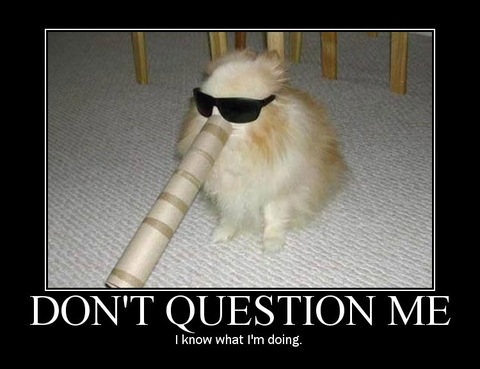 Miguel calls this the new "abock lolcat."
The only problem is that it's a dog! But this is fine with me...