Friends, in these tough economic times, we're all expected to go above and beyond the usual call of duty. My very dear friend Miguel regularly executes on this mantra and today was no exception.
This afternoon, he was spotted tending to a toilet emergency. Miguel went above and beyond, demonstrating his fearless leadership and improvisational skills. He has declined to comment on the matter however.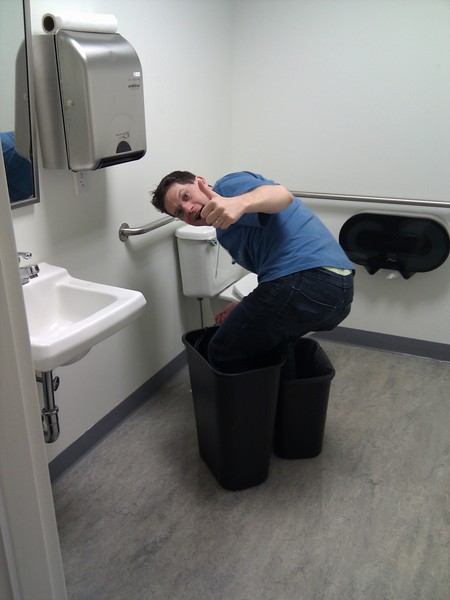 Miguel stopping an overflowing toilet
at the Novell Cambridge office.
We've yet to generate any leads in this case of backlog, but we will be setting up an anonymous tip-line. Stay tuned.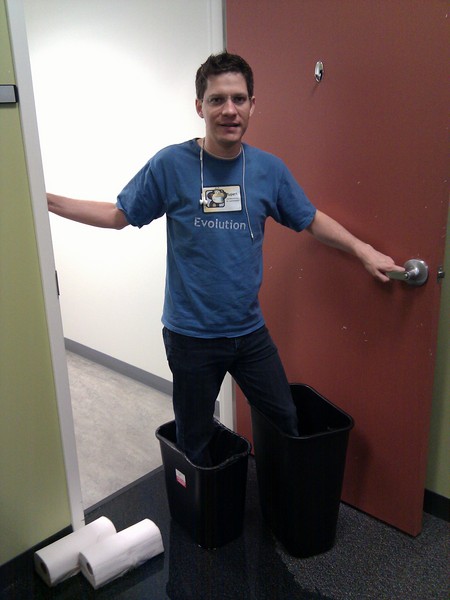 Miguel wading through toilet water in his boots
after the overflow was stopped. Bless him.
VP of developer platform & visionary by day, plumber by... day as well.